Sign up for tawk.to now to install the tawk.to app and chat with your visitors on your websites.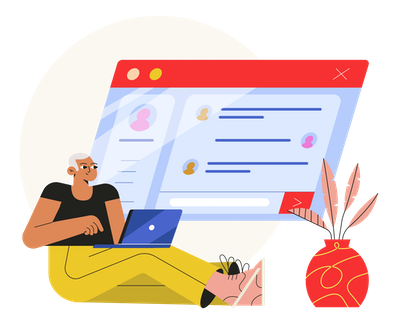 Sign up for tawk.to now to install the tawk.to app and chat with your visitors on your websites.
To have information about What is Tawk.to? You can review our publication.
Step 1 - Login to the Site
Go to https://www.tawk.to and click the Free Sign Up button at the top right.
Step 2 - Register
On the page that opens, we specify our name, e-mail and password and click the Signup For Free button.
Step 3 - Select Language
On the page that opens, the English option will come by default. You can select the Turkish language option by clicking on English.
Step 4 - Website Information
It will ask you to enter the site name, site url and tool name. You can give your site title in the Site Name field, your website link in the site url field, and name the tool you created in tawk.to in the tool name field.
Step 5 - Team Members
In this step, you can add a representative or an administrator like you, who can start a conversation with visitors on your website. You can fill in the e-mail address of the person you will invite. If you are going to use it alone, you can proceed to the next step.
Step 6 - Upload Tools
You have reached the area where you will receive the code to add to your site. You can complete the tawk.to widget code by copying it and adding it to the areas you want to show on your website in the body tag. If you do not know how to add code to your site, there is an area on this page where you can choose known website infrastructures or send an e-mail to the developer of your website. You can finish your process by clicking the Complete button.
Step 7 - Tawk.to Tour
If you have limited interest in the web, you can learn what you can do by joining the tawk.to tour.
Step 8 - Take a Test
After placing the tawk.to code on your site, enter your site and leave a message as a visitor and reply from the tawk.to panel. If you can communicate without any problems, your tawk.to installation is complete.
Step 9 - How Tawk.to Will Look on Your Site?
To change the Tawk.to widget display, you can update settings such as color, text and logo at Tawk.to Administration.
You can request support by commenting on any topic related to Tawk.to.