Domain name ( Domain ) is the website addresses you enter in the URL field of browsers to visit websites. In short, it is the address of your website on the WWW.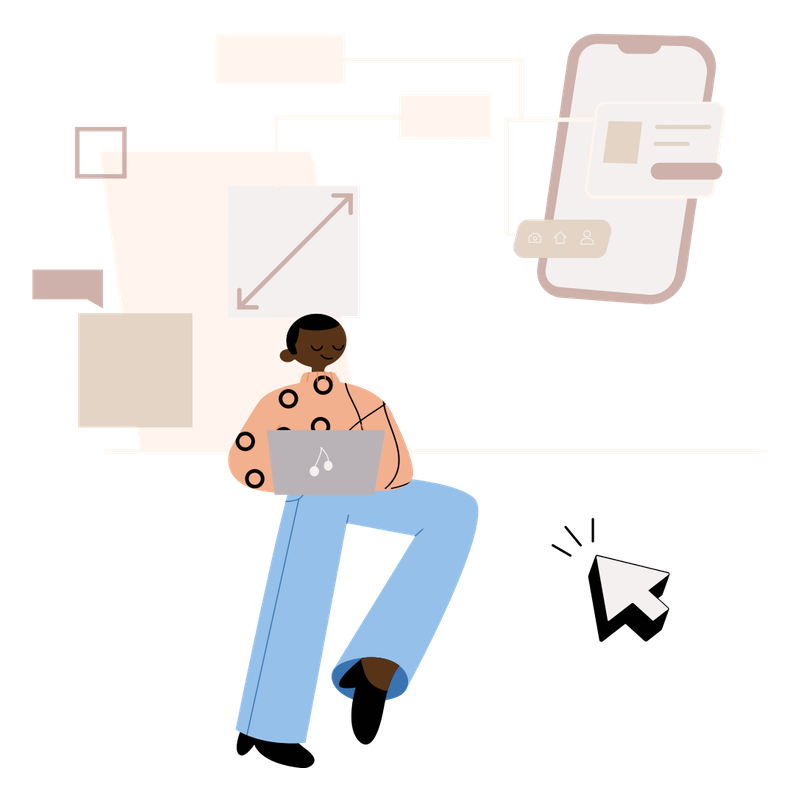 Domain name ( Domain ) is the website addresses you enter in the URL field of browsers to visit websites. In short, it is the address of your website on the WWW.
Computers connected to each other in an Internet network form a network. Each computer can communicate with other computers. Each computer is given an IP address to identify this communication. An IP address is a string of numbers that identifies a computer on an Internet network. An example IP address: 172.217.169.110
How do domain names work?
When you enter a domain name in the web browser, it first sends a request to the global server network that creates DNS (see What is DNS?). These servers look for and forward nameservers associated with the domain. These nameservers will forward the request to the computer where your website is stored and wait for a response. When the answer comes, it will send the information of the relevant web pages of the website to your browser.
What are the domain name types?
Top-level domain name ( TLD ) are extensions listed at the top level in the domain name system. There are many TLD extensions. But the most popular extensions are the ones below.
.com
.net
.org
.biz
.info
The country code top-level domain ( ccTLD ) is preferred by websites that want to target audiences in the specific country. Country-specific domains ending in a country code extension, such as .uk for the UK, .de for Germany, .in for India.
A sponsored top-level domain (sTLD) is a category of TLD that represents a particular community and has a sponsor. Examples include .edu for education and .gov for the US government.
Who is responsible for the domain name system?
The Internet Corporation (ICANN) manages the domain names system. ( see icann.org )
ICANN is a non-profit organization that creates and enforces policies for domain names. Allows domain registrars to sell domain names. These companies are allowed to make changes to the domain registry on your behalf. Responsible and management of all operations is the ICANN organization. Domain registrars can sell domain names, renew their registration, and manage transfers to other registrars. However, the registrants do not transfer the responsibility for renewing and transferring the registration to these companies, these responsibilities are with the registrants.
What is a subdomain?
A subdomain is an additional part of your main domain. You can create one or more subdomains from your main subdomain. E.g; You can create subdomains such as seo.websiteseomarketing.com, services.websiteseomarketin.com, and create different website sections. Many brands can create a subdomain in the form of market.websiteseomarekting.com and publish their sales systems in this subdomain.
Can I cancel my domain name registration?
No, once you register your domain name registration, it is registered on you until it expires. If you wish, you can cancel the domain name by not extending it when it expires.
Can I move my website to a different domain name?
Yes, you can move your website to a different domain name, you can forward your old domain name to your new domain name with different forwarding methods.
Can I sell a domain name?
Yes, you can make sales by registering with different domain name registration services. Or you can become a direct seller by getting the icann.org distributorship, but it requires a high investment to distribute directly through icann.org.
What is domain name privacy?
If you don't want to publicly show that your domain names are owned by you, you can use domain privacy. The company you bought the domain name from can offer it for free, but some companies may charge a service fee for this confidentiality.
How many domain names am I entitled to?
You don't have any limits. You can get as many domains as you want.