Business Marketing is a concept that is often used as holistic marketing or interbrand marketing. Since interbrand marketing has a dynamic structure, it is included within the scope of B2B, but it also has different points and similar aspects.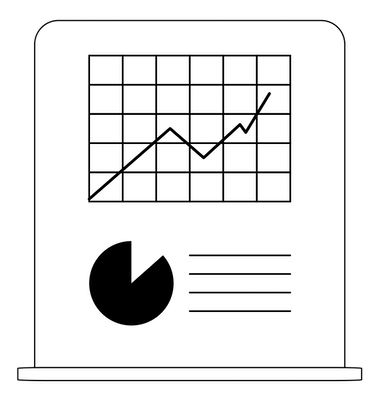 It is a marketing practice in which individuals or organizations include business enterprises, governments and institutions. Selling products or services to other companies or organizations is a way to promote different businesses and increase profits.
Business Marketing is a concept that is frequently used as holistic marketing or interbrand marketing. Since interbrand marketing has a dynamic structure, it is included within the scope of B2B, but it also has different points and similar aspects.
According to the American Marketing Association, an organization's marketing sales force is largely responsible for creating and maintaining relationships with customers. Business marketers often work closely with their clients, so strong customer service skills are a high priority. To reach other businesses, organizations often use trade marketing channels such as trade magazines and direct mail.
Since we got an answer to the question of what is Business Marketing, you can read the rest of our article to examine the details.
What are Business Marketing Types?
Business-to-consumer (B2C) marketing, like business-to-business (B2B) marketing or business marketing, relies on product, price, placement, and promotion to competitively position product offerings, promote the brand, and use the company efficiently. Resources. Similar to consumer marketers, business marketers must create an integrated marketing communications strategy to ensure that products and promotional methods complement and support each other. Business marketing types focus on these basic concepts.
B2B marketing covers all types of businesses and industries. Because B2B sales tend to be much larger than consumer purchases, commercial marketers use different channels to reach their target audience. Industry whitepapers, trade shows, corporate websites, and webcasts are often used as promotional tactics to build brand awareness and generate leads. A significant proportion of B2B brands use social media, including podcasts, social networks and blogging sites, to drive web traffic to their online channels and attract potential customers to their brands.
Brief Descriptions of Marketing Models
B2B: This marketing definition from company to company in Turkish refers to sales and business activities between companies. The aim here is to win both companies and there is a win-win logic. As for what can be done in the B2B field, examples such as intercompany trade, operational collaborations, trading agreements can be given. When we examine the companies in our country and in the world, we can easily see that they have adopted the B2B approach and that many companies meet at a certain point.
B2C: The Turkish equivalent of this marketing concept, which stands for "Bussines to Consumer", can be translated as "Company to Consumer". In short, the marketing activities between the company and the customer are called B2C. The application area differs. For example, a company can reach its customers by using an intermediary e-commerce platform, and it can also reach its customers through its own website and real stores and present its products. Of course, we can say that the rate of the e-commerce sector, which has gained rapid momentum with the pandemic, in the concept of B2C has increased day by day.
C2C: The Turkish equivalent of this marketing concept, which stands for "Consumer to Consumer", is "From Consumer to Consumer". Here, the aim is to show the exchange between consumers. For example, you have a product, but you are not a brand, you sell this product on your Instagram page and offer it to different consumers. Or, you reach different consumers through applications such as Dolap and Letgo, which are widely used today, and sell your products here. This is exactly the example of C2C marketing.
How to Succeed in B2B Marketing?
Customer relationship management (CRM) systems are often used in B2B organizations to evaluate marketing performance. B2B sales cycles can last for more than a few months and include multiple stages before the sale is complete. Therefore, CRM systems help business marketers integrate metrics from different activities to accurately assess how marketing directly contributes to the transaction. For example, tags can be assigned to certain promotional items in the system (eg website, trade show) to show where and how leads turn into customers.
Differences Between B2B and B2C Marketing
Consumer marketing, or business to consumer (B2C) marketing, sells to people who are the final decision makers, although they may be influenced by family members or friends. A business marketing or business to business (B2B) marketing is sales to a business or firm. For this, the following criteria and titles are also very important for these marketing.
Buyer Behavior
While emotional factors play a large role in B2C purchases, B2B purchasing decisions tend to be less emotional and more task-oriented than in consumer buyer markets. Business customers often look for specific product attributes such as cost and economy in use, productivity and quality. Additionally, B2B buyers often spend more money, as the buying process tends to be more complex and lengthy.
Buyer and Customer Relationship
While consumer marketing targets larger groups through mass media and retailers, in commercial marketing, on the contrary, the negotiation process between buyer and seller is more personal. Sales reps and marketers are often tasked with marketing to individuals who act as influencers or decision makers in the client organization. The bulk of a consumer's interaction with a brand typically occurs through an advertisement, promotion or transaction. In contrast, B2B marketing may involve multiple meetings between seller and buyer before a transaction takes place.
For example, B2B marketers present their products and benefits to key decision makers in tailored presentations. The B2B organization can also invite leads and customers to public or private events to facilitate further conversation. As a result, trust and confidence are gradually built between the seller and the buyer over a period of time. Considerable time and money is spent in the evaluation and selection process, resulting in strong brand loyalty among B2B customers.
Communication Ways
While the differences between business and consumer marketing may seem obvious on the surface, there are finer distinctions between the two that have important implications. The evaluation and sales process for B2B purchases is longer and more complex than for consumer purchases. However, commercial marketing often requires shorter and more direct distribution channels to target audiences. Different aspects of the promotional mix can be easily personalized due to the relationship between a B2B salesperson and an individual buyer.
Most trade marketers dedicate only a small portion of their promotional budget to general advertising, often through direct marketing efforts and trade publications. For example, a business marketer might dedicate their spending to banner ads or paid search. Similar to consumer ads, these ads lead to landing pages where marketing messages are intended to entice web visitors to submit a form, download a brochure, or sign up for a webcast. While business advertising is limited, it helps generate leads that marketing can convey to sales reps.
Similarities Between B2C and B2B Marketing
Marketing to a business and marketing to an individual are similar in terms of the basic principles of marketing. Both B2C and B2B marketing goals reflect the basic principles of the marketing mix, and in either case, the marketer always:
Successfully match the strengths of the product or service with the needs of a specific target market
Position and price products or services to align products and service offerings with the market
Communicate and sell products or services so that they effectively demonstrate value to the target market.