Direct marketing consists of any marketing that relies on direct communication or distribution to individual consumers and not through a third party such as the mass media. Mail, e-mail, social media and messaging campaigns are among the distribution systems used. It is called direct marketing. This is because it usually eliminates intermediaries such as advertising media.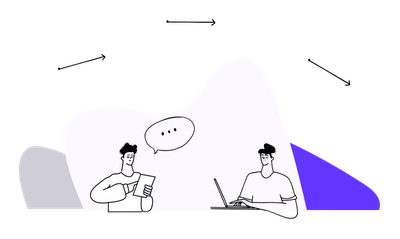 Direct Marketing is a topic that comes up frequently as Direct Marketing or Direct Marketing in Turkish. In the light of all this, the question of what is Direct Marketing is asked a lot and the answer is curious.
Direct marketing consists of any marketing that relies on direct communication or distribution to individual consumers and not through a third party such as the mass media. Mail, e-mail, social media and messaging campaigns are among the distribution systems used. It is called direct marketing. This is because it usually eliminates intermediaries such as advertising media.
In this way, you can directly promote your product, brand and business processes in direct ways.
How Direct Marketing Works?
Unlike traditional PR campaigns delivered through a third party such as media outlets or mass media, direct marketing campaigns work independently to communicate directly with target audiences. In direct marketing, companies deliver messaging and pitches through social media, email, mail or phone/SMS campaigns. While the number of communications sent is huge, direct marketing often tries to personalize the message by including the recipient's name or city in a prominent place to increase engagement. The answer to the question of how direct marketing works is actually that simple.
Direct marketing is an essential part of the call to action. The recipient of the message is asked to respond immediately by calling a toll-free phone number, sending a reply card, or clicking a link in a social media or email promotion. Any response is a positive indicator of a potential buyer. This type of direct marketing is often referred to as direct response marketing.
Customer Targeting in Direct Marketing
A direct marketing pitch delivered to the widest possible audience is probably the least effective. That is, the company may only gain a few customers while annoying all other buyers. Junk mail, spam email, and messaging are forms of direct marketing that most people can't get rid of fast enough.
The most effective direct marketing campaigns use targeted lead lists to send their message to only the most likely prospects. For example, lists can target families who have recently had a baby, new homeowners or recently retired families, the products or services they will need the most.
Catalogs are the oldest form of direct marketing with a history dating back to the second half of the 19th century. In modern times, social media has emerged as the most modern form of direct marketing, while catalogs are often only sent to consumers who have previously expressed an interest in purchasing a similar product. Targeting strategies can also be used on social media when running ads; Platforms like Facebook allow brands to choose the age, gender, demographics and even interests of potential new audiences an ad can reach.
Many companies engage in opt-in or permission marketing, which limits sending mail or emails to people who have indicated a willingness to receive it. Registered subscriber lists are particularly valuable as they show genuine interest in the products or services being advertised.
What are the Advantages and Disadvantages of Direct Marketing?
Direct marketing is one of the most popular and effective marketing tools to connect directly with the target audience. Direct marketing is particularly attractive to companies with a very tight budget who cannot pay for television or Internet advertising campaigns. Social media is becoming an effective way of marketing to customers, especially as the world is increasingly connected through digital platforms.
However, the biggest downside to direct marketing is the profile raising and image building that comes with a third party accrediting your brand. For example, although a company may pay for a sponsored article in The New York Times, this can greatly enhance a brand's image and help "sign the deal" with customers willing to trust a supposedly neutral source or outside opinion.
By its nature, measuring the effectiveness of a direct marketing campaign is easier than other types of advertising because brands can analyze their own analytics, track their unique source code, and effectively change their strategy without an intermediary. The company can measure its success by how many consumers search, return the card, use the coupon or click on the link.
Benefits of Direct Marketing
Direct marketing allows you to promote your product or service directly to your target audience. Thus, it allows you to measure results quickly, but the benefits are endless. Here are 6 benefits of digital direct marketing for you.
High categorization act and point shooting.
One of the biggest advantages of this type of marketing is that you can reach your specific target audience segments with personalized messages. To be successful in direct marketing activities, you must research the consumer community that suits you and categorize consumer behavior. Spending time and resources for this will help you find the right customers and increase your sales.
Keep your marketing budget under control.​
For marketing studies based on online foundations, you need to guide your customers well. It will be easy to increase your sales with realistic presentations and limited spending. If you optimize your campaigns properly and to respond to your customers' requests, the result will come with it.
Increase your sales with your current and old customers.​
Digital direct marketing allows you to connect with your existing customers to keep the relationship alive while continuing to add value. In this way, you can easily reach people who were your customers before, and increase your sales.
Work to increase customer loyalty.​
Continue to show interest to customers you connect with under the umbrella of direct communication. Present your offers and promotions to people who are already your customers, by e-mail or phone. This will provide permanent customer satisfaction and will cause different people to prefer your company.
Create new business opportunities.
By constantly following the market, you can catch new business opportunities with direct marketing applications. Do not stop doing research and examining user behavior.
Test and analyze the results.​
Direct response campaigns give you the opportunity to measure your results directly. In this way, you can achieve your brand positioning by receiving direct responses from users.
Digital Marketing Link with Direct Marketing
The increasing shift towards digital marketing as a low-cost, high-impact alternative to traditional marketing media has created new and promising direct marketing channels. Organizations selling information or software products can effectively distribute their products over the internet, making web-based promotion an effective tool for engaging potential customers with a product or service. The most popular digital channels include:
Email Marketing: Emails are inexpensive to create, design, and test, and allow organizations to communicate directly with existing customers and potential customers who may have sent their contact information or signed up for a newsletter or mailing list.
Pay Per Click (PPC) Advertising: PPC advertising on platforms like Google and Facebook allows businesses to reach specific market segments with targeted messaging that connects leads to the business website where sales and other marketing conversions are possible.
Social Media: Social media websites are effective platforms for direct advertising as they encourage interaction and interaction while facilitating direct two-way communication between customers and business.
Product Placement: Product placement is a common topic nowadays. But how to use it in relation to direct marketing is also important. For example, using your products on a different television or YouTube channel is not direct marketing. If you have your own YouTube channel for this, you can use your products in this channel and reach customers directly.