With the rapid development of the Internet and the laying of the foundations of web 2.0, the idea of ​​​​creating a website of many brands and people has developed. However, since 2000, the concept of blog has started to take its place in our lives.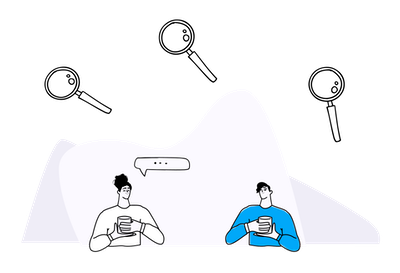 With the rapid development of the Internet and the laying of the foundations of web 2.0, the idea of ​​​​creating a website of many brands and people has developed. However, since 2000, the concept of blog has started to take its place in our lives. It was not possible for everyone to have a website and blog before certain times. For this, it was a laborious process and it was necessary to proceed with a web design expert. It was difficult and laborious to research, especially since it is necessary to know and purchase infrastructure features such as domain, hosting, server, especially for website setup. In short, there was no site with proper narration to meet the infrastructure needs. Sources often included technical terms in English. However, over time, it became easier to establish a website with easy design, easy access to resources, and the emergence of many different sources in the country. So, in the light of all this information, what is Google Sites? We hear you ask. Let's take a look at what Google Sites does, how it is used, and what it can do.
What is Google Sites?
Do you want to create a new website or renew your existing one? At this point, Google Sites can be your savior. What is Google Sites is an accessible and easy-to-use platform, allowing you to quickly create and customize websites.
If you are an experienced or inexperienced website designer, if you are good with technology, Google will provide you with all the information. You may need to do research and watch a few videos for this. But the basic logic is that Google Sites can create great websites for you.
In short, we think you understand what you can do with Google Sites. To be clear, we can say that Google Sites is a free web page creation and publishing platform. The "Classic" version created in the past was very similar to Google Docs, with the new update of Sites and the ability to add different elements to the page through its new interface, it's more like Google Forms.
It's also worth mentioning that if you already have a running Classic site, you can also switch to Google Sites. With the use of the new Google Sites design layout, drag and drop design patterns, and the ability to add text in a rapid manner, you can achieve a much easier design and constantly update it.
How to Use Google Sites?
In the light of all this information, let's look at how to use Google Sites to set up your own website and highlight your brand.
First of all, you must log in to Google Sites to start creating your new website. Click the plus "+" sign in the bottom corner to get started. Leave the Google Sites Support Page open in a new tab for a list of the most common Sites functions, as you'll likely have some questions in the process, and you'll find answers here whenever you have a question. Keep this tab open while building your website.
You can add layouts, text, images and videos to any Google Sites page using the sidebar you see on the right in the interface. Free templates are already available directly from Google, allowing you to quickly change things like fonts, color schemes or layouts as well. If you want to add a more professional look and feel to your website, you can purchase and install new themes and templates.
The most important point of your site is that you choose the URL (site name). Choose a new URL for this, or you can link your site to a domain you already own. Just like Google Docs, you can get a shareable link to allow others to view or edit your site.
Although it may seem easy to explain, it is even easier to do, you will be surprised.
How to Create a Free Website with Google Sites?
By creating a free website, you can save money and have a quality and fast site. Free website setup with Google Sites is easy and has a simple logic structure. Here we have explained step-by-step free site setup with Google Sites for you.
Sign in to Google Sites again to get started. Click the multi-colored plus "+" button on the bottom right. Click "Enter Site Name" in the upper left corner of the screen and choose a name for your new website. Click on your Page Title and enter a title for your page. You can change the font size, add bold or italic text, and add links as well. In the sidebar, you'll see multiple options for page layouts, including single images with text, multiple images, and more. Click or drag and drop your preferred layout onto your new website.
As you create more web pages, add headings and body text to the text field, then click the plus "+" sign to edit the text. This brings up a menu that allows you to upload media, photos and videos. You can add an image from your computer or Google Drive, a video from YouTube, or a map location from a Google Maps.
You can also add additional context and content using the menu in the lower right corner of the screen. Here you'll find collapsible text menus, a table of contents, image transitions, and options to include shapes.
After you have passed all these processes and are sure that you have designed a website that is pleasing to your eyes, you can bring your website to life by clicking the "publish" button in the upper right corner.
Is Google Sites Free?
Building a free website is the dream of many of us. For this, we do research and look for free platforms. This is where Google Sites comes to our rescue. The fact that an internet giant like Google is behind it and that it offers a quality and uninterrupted broadcast attracts us.
Google Sites is completely free with accounts you can create with any Google email address. With Google Sites, you can create, publish and unpublish as many websites as you want. You can also get 15GB of storage for files and all the media to be uploaded. In this way, you can equip your website up to 15 GB, and crown your brand or the subject you want to promote with a professional website free of charge.
Making Money With Google Sites
With the Google Sites site you will set up, you can earn money by doing e-commerce, that is, by trading on your site. If you are a brand or e-commerce platform, you can easily do this with Google Sites. Apart from all these, if you want to set up a blog, news site or a different site other than trading, making money with Google Sites is very easy. All you have to do is connect the Google Adsense account of the internet giant Google to your site and then you can start earning money from the ads that visitors view and click.
So how does Google Adsense connect to the site? First, create an AdSense account. Next, go to the "More Actions" menu in the top right corner of your site and click "Manage Site". Then you can link your Google Adsense account.
How to Delete Google Sites Page?
To delete a page in Google Sites, click Pages on the right side of your site, then select Other for the page you want to remove and click Delete. If you think you deleted the site by mistake, fear not. Your site is stored as a file in the Google Drive Trash and can be restored. To permanently delete a page or site, you must also empty the Google Drive Trash.