What is Outbound Marketing?
Outbound marketing, which deals with the mass marketing system, is a marketing system that you are used to from traditional advertising and marketing systems and that you come across in almost many areas of your life.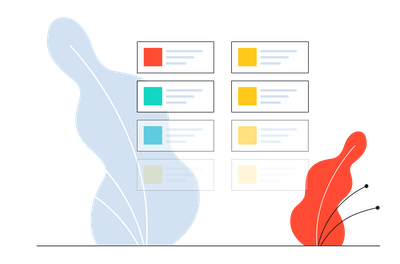 Outbound marketing, which deals with the mass marketing system, is a marketing system that you are used to from traditional advertising and marketing systems and that you come across in almost many areas of your life. You can use the outbound marketing system if your target audience has not yet formed for any reason within the scope of company or product promotion or if a potential target audience is not aware of you in any way. Generally, if you have created a new company or offer a different service, if you are chasing a product that has never been done before, or if you are very new to the market, the outbound marketing system will help you get effective and positive results. If we briefly define the outbound marketing system; We can reach the potential audience or customer with various methods such as sms, e-bulletin, e-mail in line with social networks, one-way notification or banner, and send them messages about your products or the service you will offer, and qualify them as purchasing.
Compared to other transactions, outbound marketing is a very costly system. Because the price you need to allocate for the purpose of conducting PR work in the last period or for any television advertisement is quite high. However, it is impossible to start Inbound Marketing work without outbound marketing work, that is, without creating a certain awareness. Therefore, first of all, you have to make a place for yourself. Once you have a place, you must learn, raise awareness and become a teacher. Immediately after, you can start working directly for the target audience with small budgets.
Important Steps in Outbound Marketing
Identify your target audience: Identify your target audience. Creating a specific roadmap to whom, where, how and when you can reach will be effective in outbound marketing. In this way, you can clearly learn what your target audience expects from you and you can clearly plan how you can meet these expectations.
Separate from your competitor audience: Make sure to analyze the target audience you share and your competitors. You can offer solution-oriented and innovative solutions for the needs, expectations or solutions of your target audience, or you can show your difference by creating a completely new need.
Attract the attention of your customer audience: You can produce useful, different and new content that will provide detailed information about the product or service you have offered for the wishes of the target audience. In this way, you can turn your target audience, whose expectations and needs you find solutions to, into your own customers.
Get your target audience's contact information: Always keep in touch with customers we might qualify as potential. To your target audience or potential customers; It is impossible for you to meet their expectations without informing them about our product or service. Therefore, one of the first steps you will take is to prepare a specific customer list for our product and service through your company. Thus, you can reach your target audience through many channels via phone, e-mail or some social media platforms; By promoting your product or service, you can take the first sure steps of a strong communication.
Produce content that appeals to your target audience: Try to produce useful content that will inform your customer audience, completely clear their questions, or provide specific information about the product or service you offer. In this way, you can turn your potential customer base, who can easily find answers to their questions, into your company customers.
You can use your social media actively: It is very important to reach your potential customer base through the social media platform. Using a social media platform is one of the situations that will be an important factor in your product promotion for your company. You also exist on the social media platform; You can easily convey your opinion that you are a company that will meet their demands by making creative ideas and target audience-oriented advertisements.
What Are the Problems With Outbound Marketing?
For many different companies, the outbound marketing system accounts for most of the marketing budgets. Detailed monitoring of the return on investment is among the first problems that come to mind, despite the high cost and very low efficiency. In addition, inbound marketing is very easy to follow in detail. Inbound marketing with a higher return costs less than outbound marketing. For these reasons, the company that will implement an outbound marketing strategy needs to plan and act correctly. The age groups of the consumers should be determined according to the medium in which the marketing will be exhibited; timing techniques should be applied in detail.
What is Outbound Sales?
Outbound sales include the classic nature of a corporate sale, where sales professionals initiate and lead customer engagement. In the outgoing sales, the seller is fully actively looking for the potential buyers. Immediately afterwards, it provides access to a potential customer via e-mails and cold calls. If we define it as strategic; It moves the potential customer towards a purchasing decision through demos, follow-up, close initiatives and negotiations.